pan-european assessment, monitoring, and mitigation of stressors on the health of bees
PoshBee research: Effective approach to monitor the impact of health stressors on honeybees
MALDI IMS (matrix-assisted laser desorption/ionization imaging mass spectrometry) is a powerful technology used to investigate the spatio-temporal distribution of a huge number of molecules throughout a body/tissue section. Like in other animal models, imaging approaches such as this one could be used to assess the impact of health stressors on honeybees. In order to better understand the perspectives of such approaches, a recent PoshBee research paper reported on how MALDI IMS can be employed to follow the molecular impact of an experimental infection of Apis mellifera (European honey bee) with the microsporidia Nosema ceranae.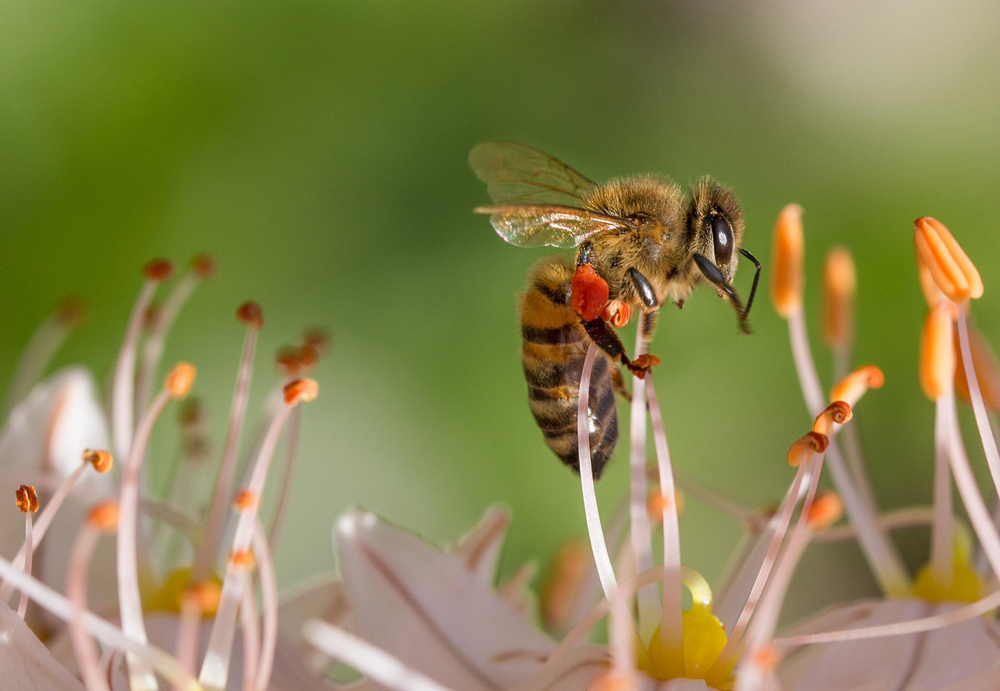 Honey bee.
"Molecular histoproteomy by MALDI mass spectrometry imaging to uncover markers of the impact of Nosema on Apis mellifera" is the first study to introduce MALDI IMS as an effective approach to monitor the impact of N.ceranae infection on European honey bees. Researchers recorded the local distribution of peptides/proteins within different tissues from infected versus non-infected honeybees and observed differences in the molecular profiles in the brain, thoracic ganglia, hypopharyngeal glands, and hemolymph.
Their results open perspectives for the discovery of molecular changes in peptides/proteins markers that could further the understanding of the impact of stressors and toxicity on different tissues of a bee in a single experiment.
Read the full paper here.