pan-european assessment, monitoring, and mitigation of stressors on the health of bees
PoshBee investigation into farmland pollinators: challenges and lessons learned
A new PoshBee paper describes the development process, rationale, and lessons learned from a wide transdisciplinary investigation into farmland pollinators, conducted within the project's framework.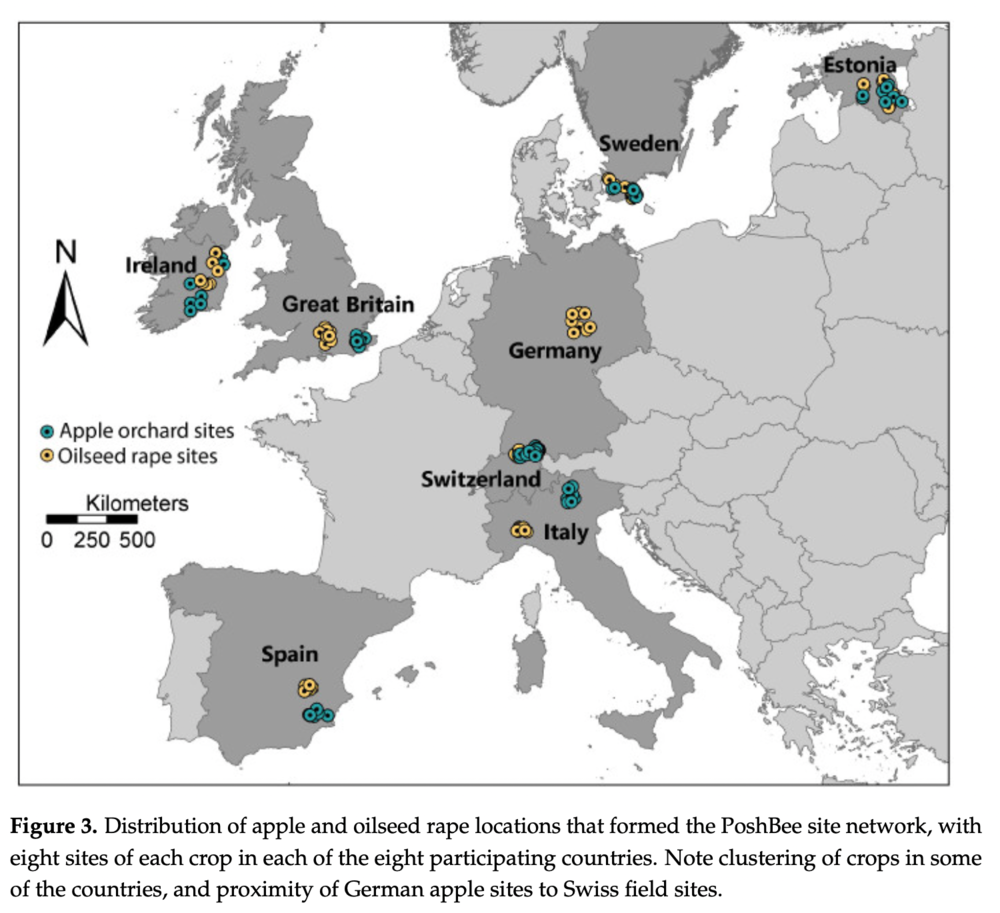 PoshBee's main goal is to investigate the suite of stressors typically encountered by pollinating insects in European agricultural landscapes. Consequently, the project established a network of 128 study sites across eight European countries and collected over 50 measurements and samples relating to the nutritional, toxicological, pathogenic, and landscape components of the bees' environment. The study's design involved input from 27 distinct organisations. It also entailed a need to recognise the necessities of different stakeholder groups – academics, farmer organisations, beekeepers, policy makers, etc. – in terms of the collected data's quantity and form.
Considering the physical scale and the amount of involved personnel and stakeholders, the PoshBee field study proved to be successful in terms of the quantity, diversity and quality of the obtained data. It emphasised the many advantages of such large-scale collaborative projects, while also highlighting some important challenges related to the lack of a common design of transdisciplinary projects in field ecology and agroecology, which should include a template for the co-design process, methods for people management, and initiate the use of a common vocabulary.
In order to help other multi-partner research consortia planning similar large-scale studies, PoshBee produced a new paper – Design and Planning of a Transdisciplinary Investigation into Farmland Pollinators: Rationale, Co-Design, and Lessons Learned – sharing the issues and challenges encountered during the design stages and highlighting a number of possibly beneficial actions or processes.
Read the full paper here.