pan-european assessment, monitoring, and mitigation of stressors on the health of bees
The Mansion House has new residents: solitary bees
On 12 November 2022, London had its annual Lord Mayor's Show, which goes all the way back to the early 13th century. This event is an opportunity for a review of all the charities supported by the Lord Mayor and the livery companies in the city. One of the charities is Pollinating London Together – a pan­livery initiative that is raising awareness of the importance of biodiversity and pollinators, and their substantial recent decline.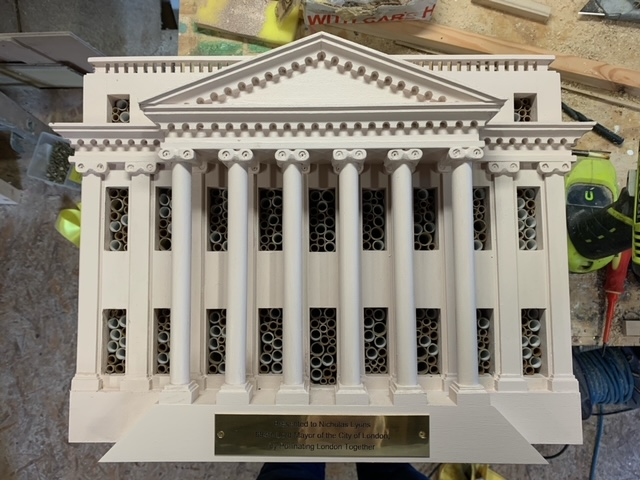 The bee mansion built by Robin Dean.
Pollinating London Together aims to enhance the green spaces of London to become more pollinator-friendly, which is why they decided to build a different type of Mansion House as a not-so-traditional gift to the Lord Mayor of London. Its residents? Hopefully, solitary bees. PoshBee partner Robin Dean gladly took on the challenge and built a bee mansion as a model of the Lord Mayor's official residence in the city.
Catch a glimpse of the mansion in action at the Show here.