pan-european assessment, monitoring, and mitigation of stressors on the health of bees
PoshBee's legacy presented at Apimondia 2023
PoshBee continues to make waves even after its official conclusion in May 2023. At the Apimondia 2023 event held in Chile, project partner Joachim de Miranda from the Swedish University of Agricultural Sciences took the stage to shed light on the enduring impact and legacy of PoshBee.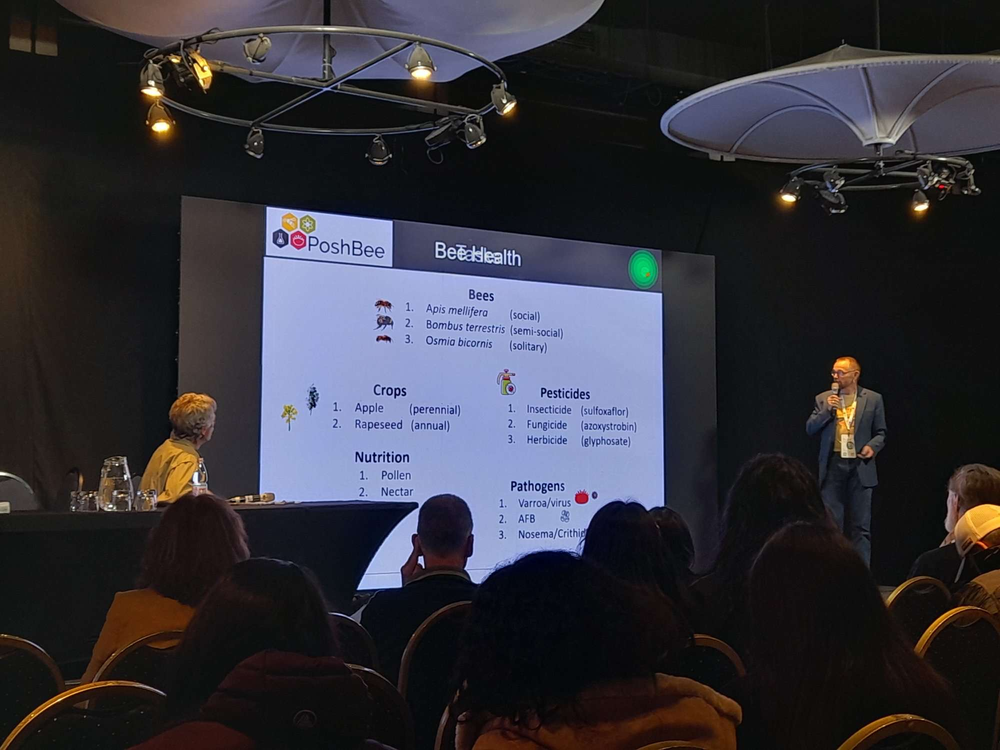 Joachim de Miranda presenting PoshBee at Apimondia 2023
During his presentation titled "The PoshBee Legacy: Summary of a 5-year EU-wide project on the effects of pesticides, pathogens, and nutrition on bee health," Joachim illustrated how PoshBee approached bee health, providing insights into the specific bee species and stressors that were studied in the context of the project. He also provided an overview of PoshBee's Pan-European site network and shared the project's research outcomes. PoshBee's results are also available in the project's Legacy brochure, which was also distributed at the event, along with the project's Stakeholder summaries booklet.
Consult Joachim's full presentation from the event
here
.